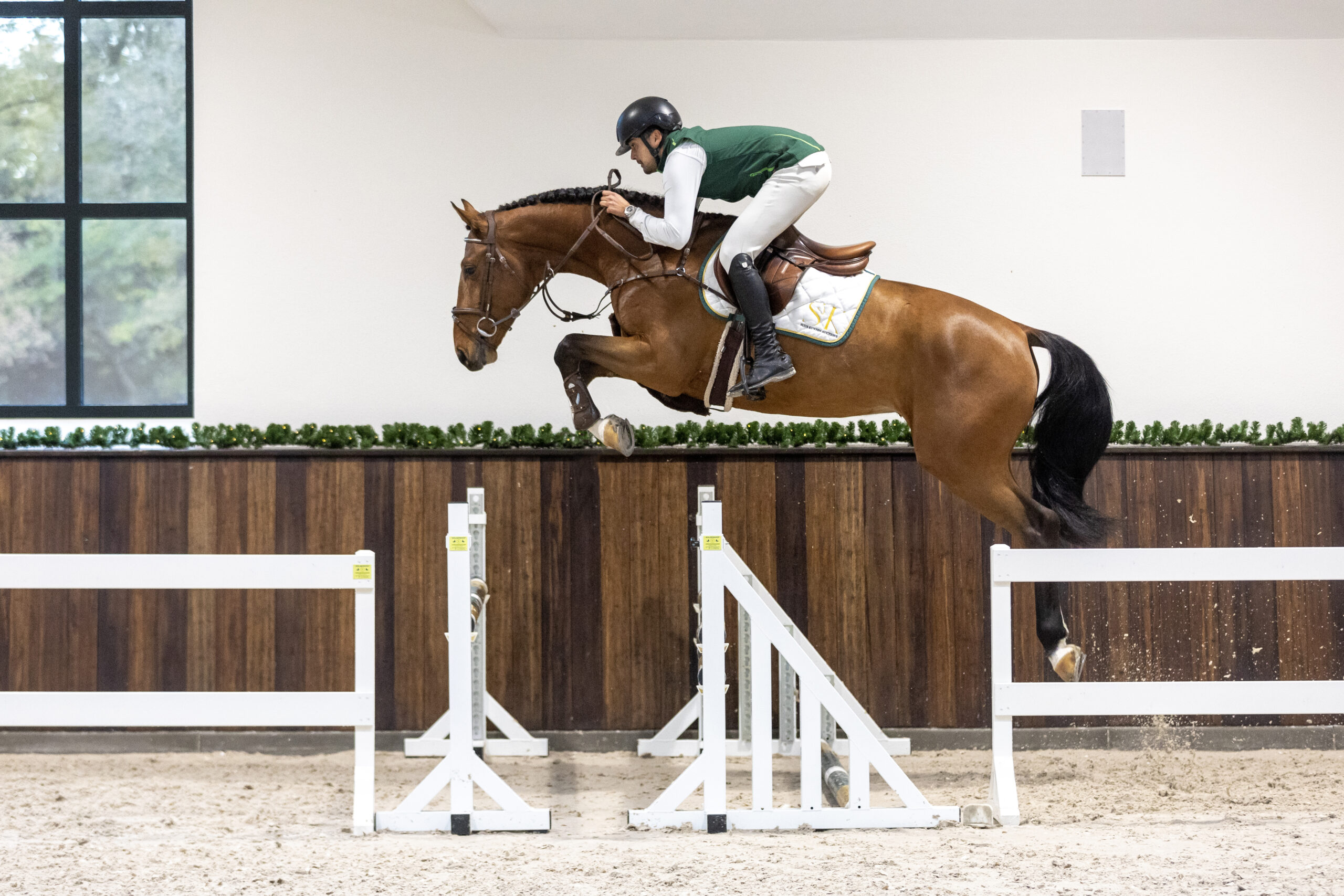 Suus Kuyten Auctions gets horse-world in the Christmas mood
For many horse people Christmas started last night with the Suus Kuyten Auctions in Eemnes.  Grand Prix showjumping rider Suus Kuyten, herself fond of Christmas and auctions, entertained lavishly in her second, own auction and again organised an event that people look back on with pleasure. At the same time, the thirteen 3- and 4-yr-old jumpers fetched an average price of more than 26,000 euro and the five embryo's 11,500 euro.
The clock had already struck midnight when autioneer Louis De Cleene knocked down the last embryo and so had sold all eighteen lots on the spot. Online there had been several reactions from abroad, but it was the guests of Suus Kuyten and Harrie Wiering who carried the auction and made the feast complete.
"It was a great, terribly cozy evening with real fine prices", says an enthousiastic Suus Kuyten. "All the horses are sold! Ain't that super? I expect that the buyers will be very happy with these horses and will come back for more shopping in future. The horses from the previous auction in September are doing very well. Nothing but extra motivation to continue my auctions next year."
When the atmosphere gradually got excited, the auction opened with the miniature horse Rudolph, who was sold for charity. On the spot, a number of people got their heads together and collected 13,500 euro, which immediately raised the bidding price. Not only the MS Research Foundation will profit from this, but also Suus' groom Britty had the surprise of her life. "She is very fond of Rudolph and wanted to buy him, but now gets him from the group as a present. She really deserves it, she is always ready to help us", says a happily smiling Suus Kuyten.
For the showjumping horses, in highest demand was the 3.5-yr-old AES-licensed stallion Texas vd Bisschop. This son of Chacfly PS x Air Jordan Z out of the Roosakker line was knocked down for 48,000 euro. The equally old Taimes van STB-DDB (Mosito van het Hellehof x Toulon) went for 33,000 euro. The 4.5-yr-old Narcos JS (Diamant de Semilly x Cero I) came third and was sold for 28,000 euro. Three showjumping horses went for 27,000 euro. The most expensive embryo, going for 13,000 euro, was the Chacco Blue out of the line of Padinus.
Deel dit bericht