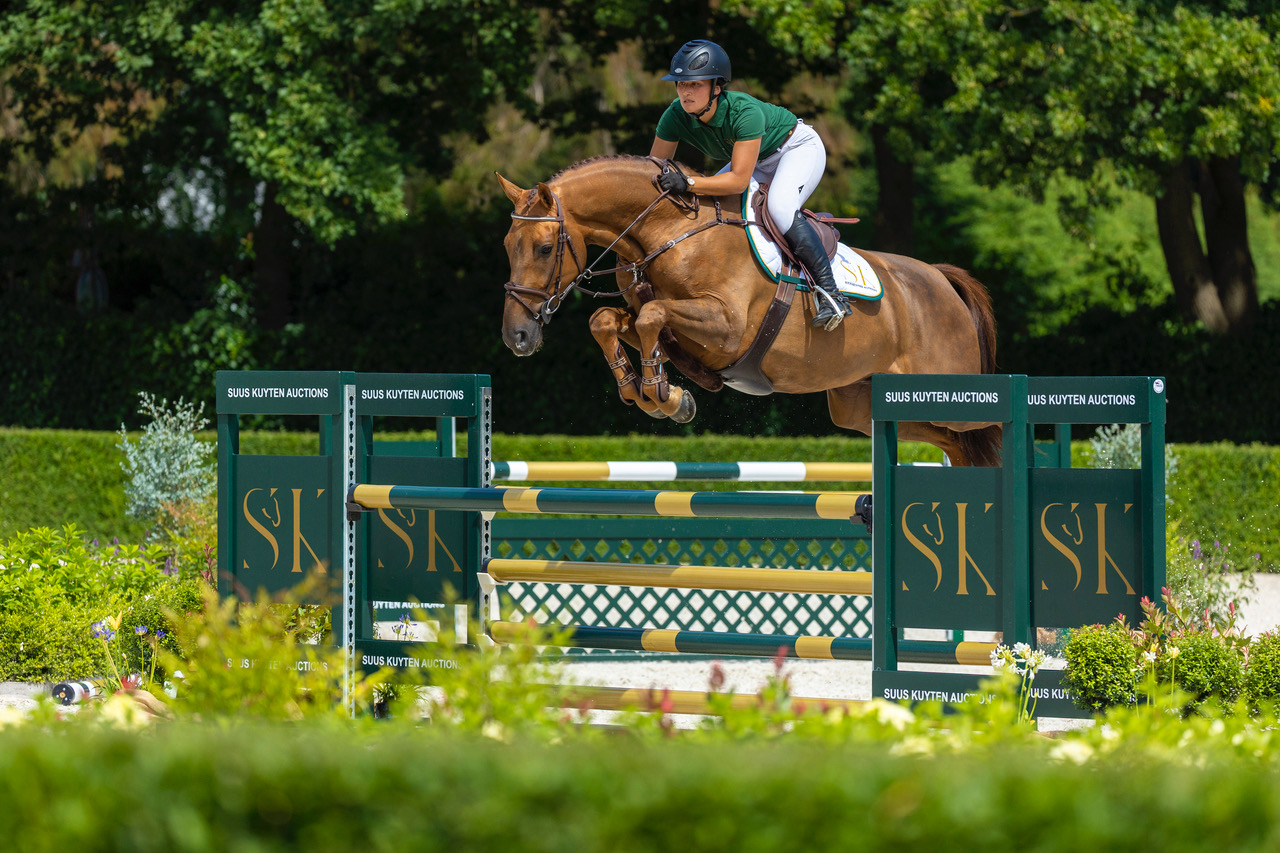 Suus Kuyten starts new showjumping horse auction
Another auction is added to the equestrian auction world: Suus Kuyten Auctions on Tuesday 13 September. The name says it all, it is organized by the Dutch  showjumping rider Suus Kuyten. She offers fifteen of her own horses in the live and online auction held in her back garden, varying from 3-8 year olds to showjumping horses active at international 1.40m level.
Although this is her first edition, Suus Kuyten is not unfamiliar with auctions. She has been working with auctions before, offered her own horses and regularly buys new showjumping talents online or live. The step towards an auction of her own was therefore not a big one. And since her new stables in Eemnes is almost finished, she will celebrate the official Grand Opening.
In the meantime, the auction calendar is steadily filling up. Will there still be a place for a new auction? Suus Kuyten and her partner Harrie Wiering are full of confidence. 
Global Champions Tour
"I see so many interesting horses on my way and selected the best for the collection, hoping to make a good impression straight away. Many people simply do not know that I also sell horses. They see me ride at the Global Champions Tour and assume that I do not have to or want to sell, but I do! I want to build up a business of my own, we already sold fantastic horses and created good matches. I am sure that the buyers will be happy with these auction horses", says Suus Kuyten.
Mini horse for charity
The auction day will open with the sale of the mini horse Máximaatje. Her price will be donated to the Princess Máxima Centre for child oncology for the purpose of research. Saxophone player Hans and Candy Dulfer are booked for the musical background, after the bidding for the sport horses will start.
Collection
The collection is highly diverse. Noteworthy is that all the horses are under saddle and even the three 3-yr-olds can already jump a line under the rider. The most experienced horse is the 8-yr-old Jamal E.B. (Action-Breaker x Diamant de Semilly), who is successful at international 1.40m level and has not reached his limit by far.
There are products from Chacco Blue, Cornet Obolensky, Big Star, Balou du Rouet, Emerald, Diamant de Semilly and even F-One USA, who gave an impressive performance at the World Equestrian Games in Herning.
Approved stallions
Four auction horses are even licensed for breeding: for the BWP this is Timon van de Begijnakker (Balou du Rouet x Helios de la Cour II) out of the half-sister to showjumping phenomenon H&M Challenge van de Begijnakker. Licensed by the AES are the 3yo Bit Coin de Mahn Z (Big Star x Cornet Obolensky) out of the successful Qerly Chin family, the 4yo Tico van het Krayenboschhof Z (Take a Chance on me Z x Indoctro) and the 6yo Chacco's Champion (Chacco Blue x Campione).
More info
All information can be found here. Because Suus Kuyten is the owner of all the auction horses, she can tell you everything about their backgrounds. Trying out is possible by arrangement. Clipmyhorse.tv broadcasts the live pictures of the auction and you can also make your bid online.
Deel dit bericht